The National Innovation Council (NInC) has launched a new initiative - 'Join the Conversation' - as a platform for open conversations between the youth of the country and policy makers, experts and youth icons on diverse subject areas. The second in the series of conversations is with Sam Pitroda, Advisor to the Prime Minister, and Nandita Das, eminent actor and film director, on 15 December from 6:30 pm to 7:30 pm.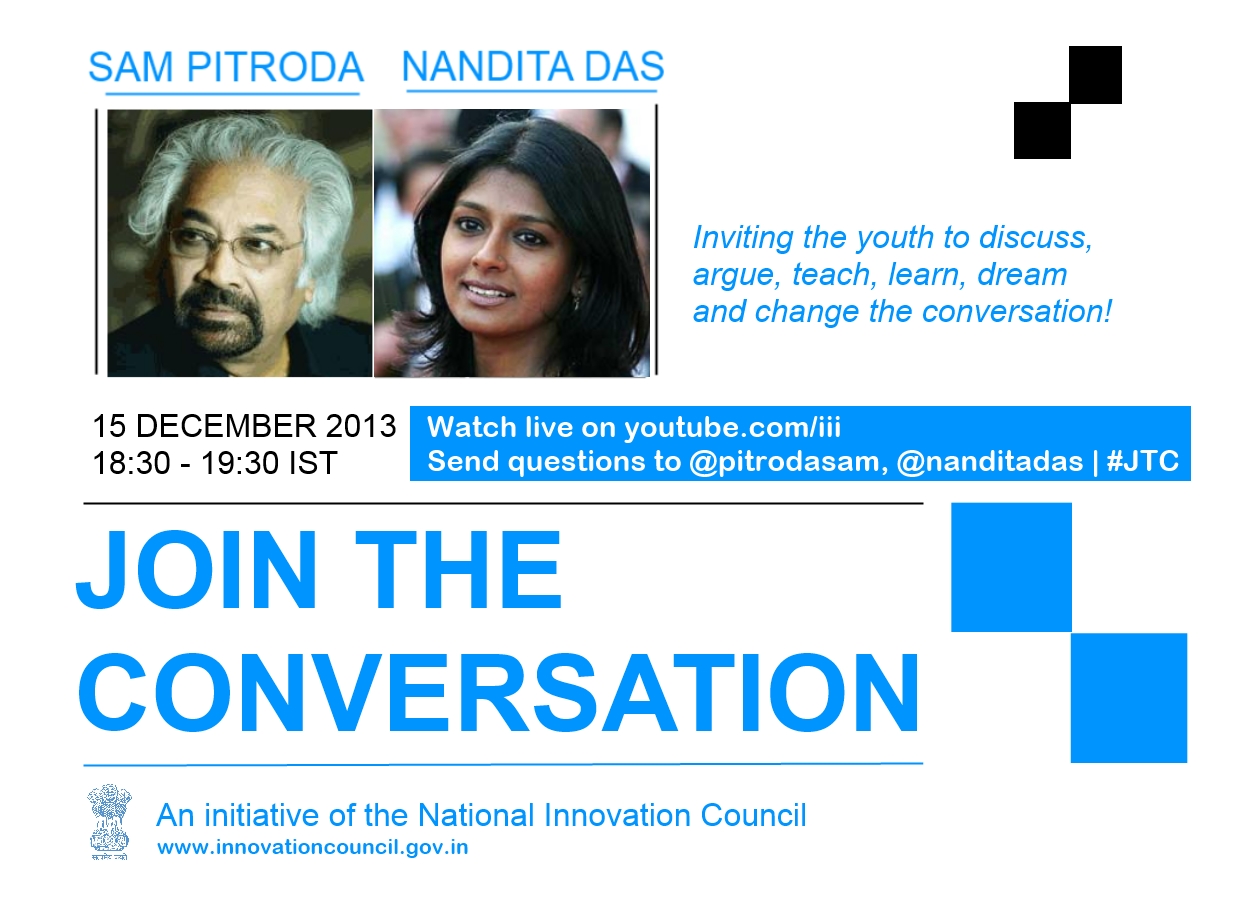 ---
Signup to let us know more about you and receive future updates.
WHEN: Watch Live on 15 December 2013 at 6:30 PM IST
WHERE: Google Hangout on www.youtube.com/iii
Send in your questions on Twitter to @sampitroda, @nanditadas with Hashtag - #JTC
---
Follow us on:
Facebook |
Youtube |
Twitter
---
Watch the proceedings of the previous conversation here.